This weekend, we celebrated a very special mama-to-be in our family , Colleen, and her sweet baby girl on the way! Colleen LOVES the Wizard of Oz, so from the moment when she announced her pregnancy we knew that it had to be the theme of her shower.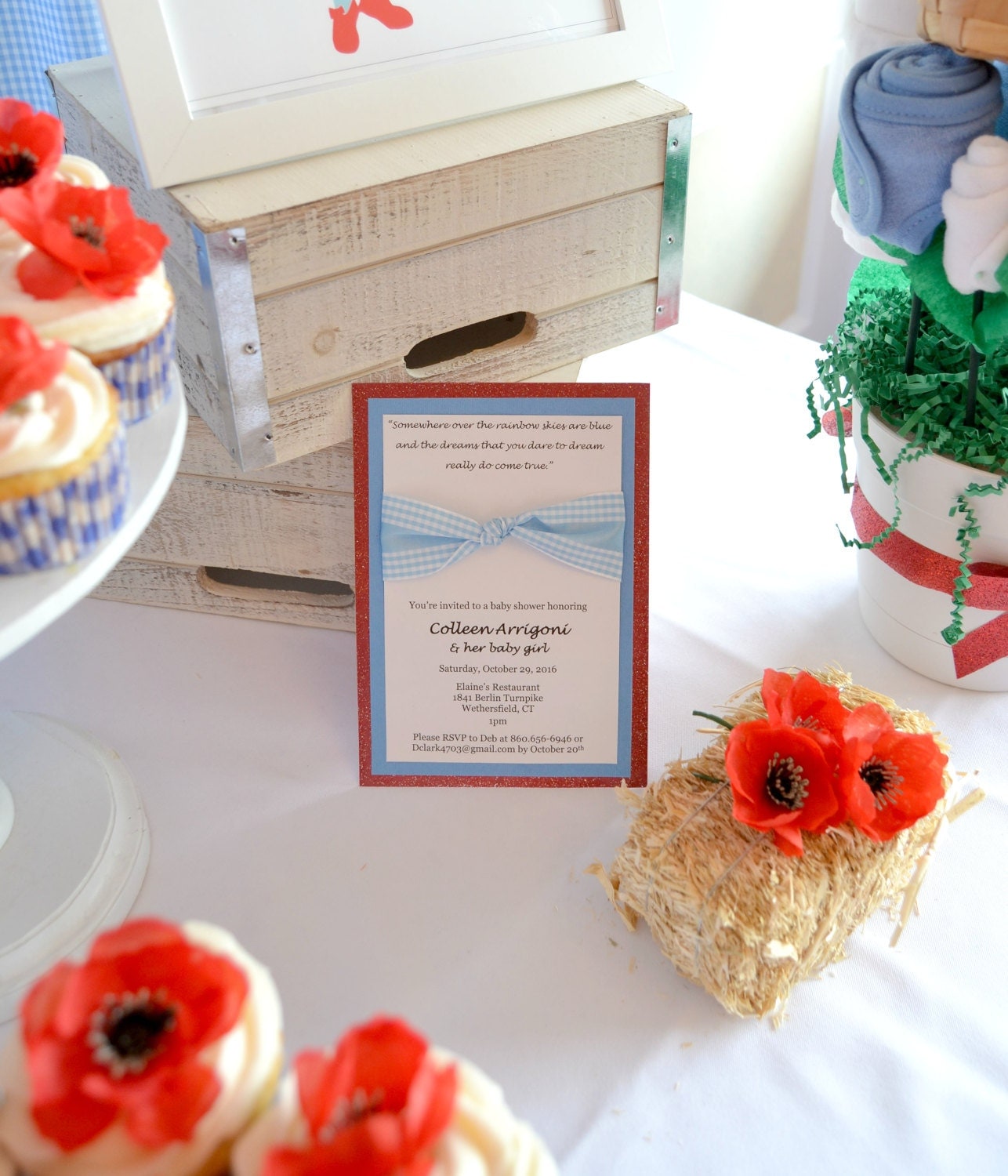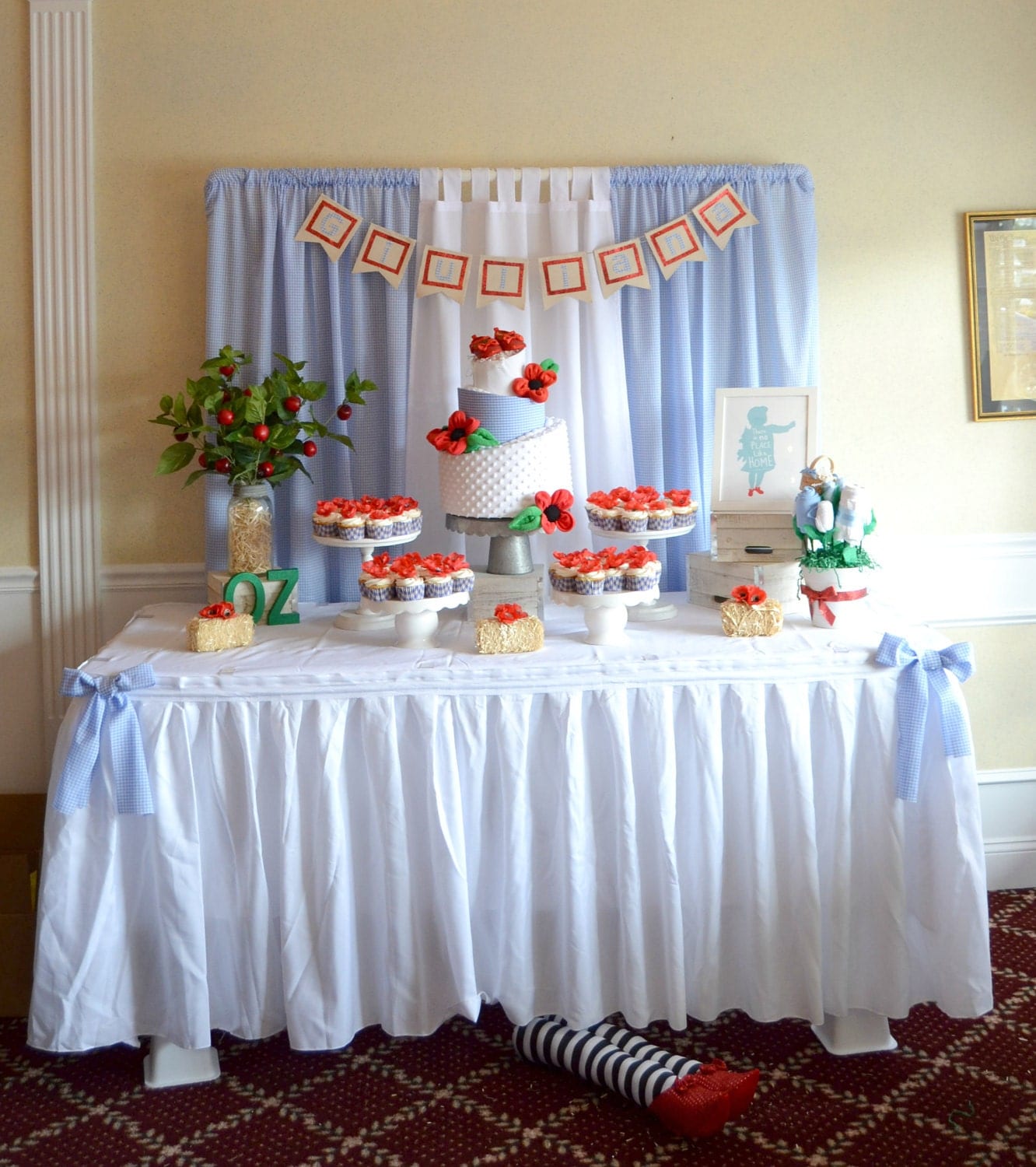 This was by far the most challenging theme we've worked with, but it was also the most rewarding! We wanted a dessert table that was the centerpiece of the shower and tied the theme together. We kept the base white with the classic Dorothy blue gingham pattern. The centerpiece of the table was the 3-tier Topsy Turvy diaper cake decorated with washcloth poppies and topped with a pair of ruby slippers for Baby G.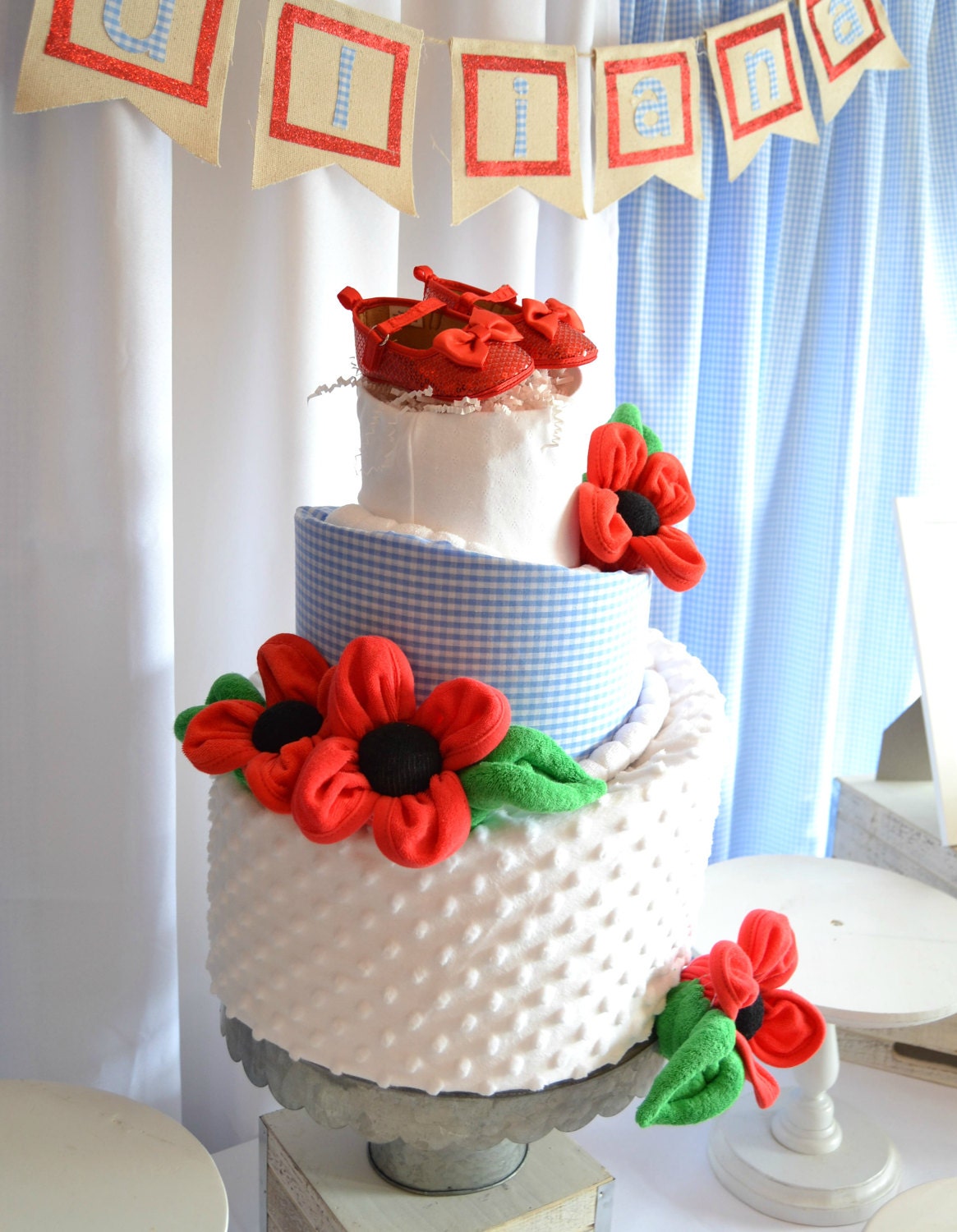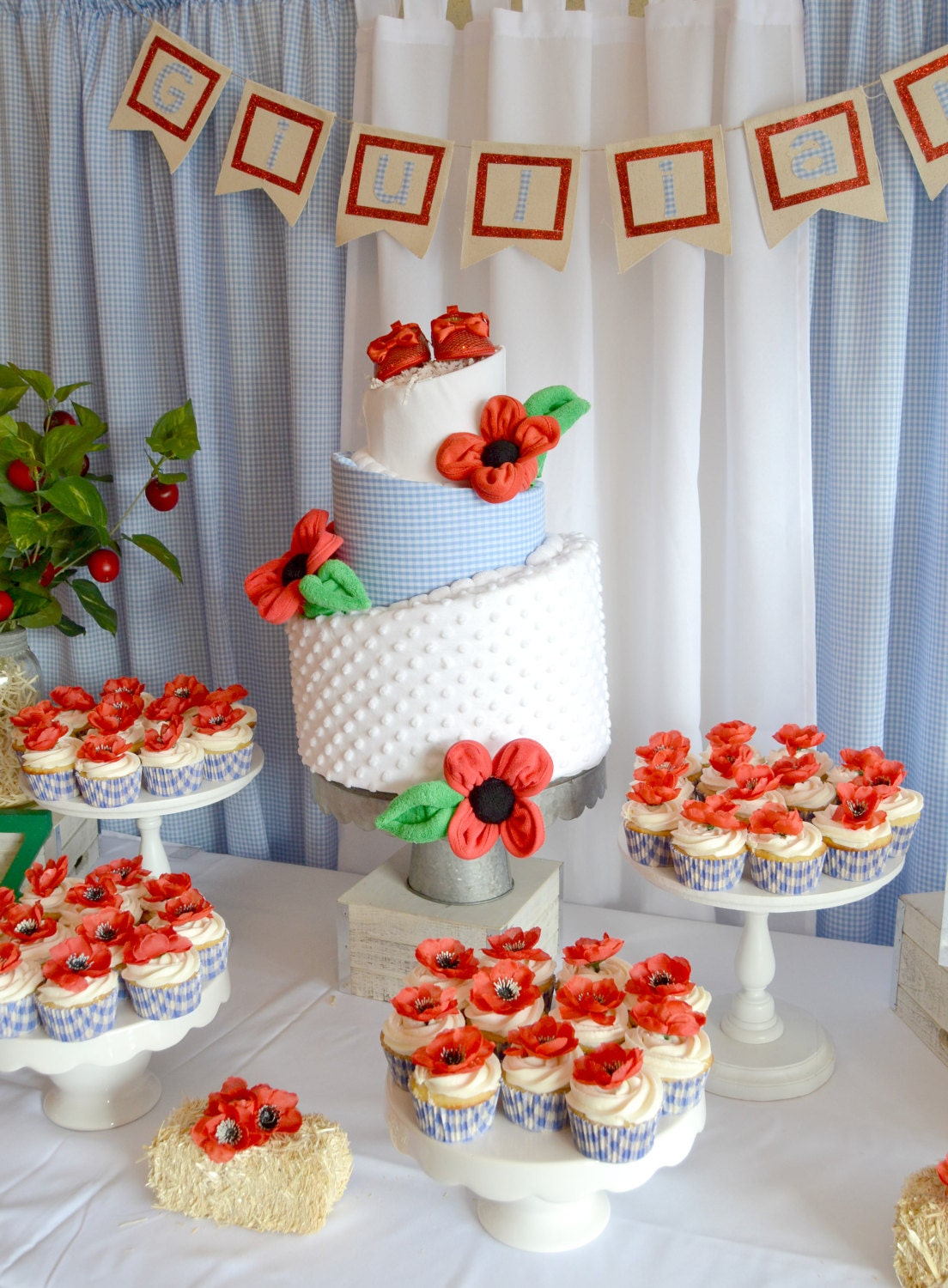 The diaper cake was surrounded by delicious, handmade vanilla cupcakes topped with silk poppies.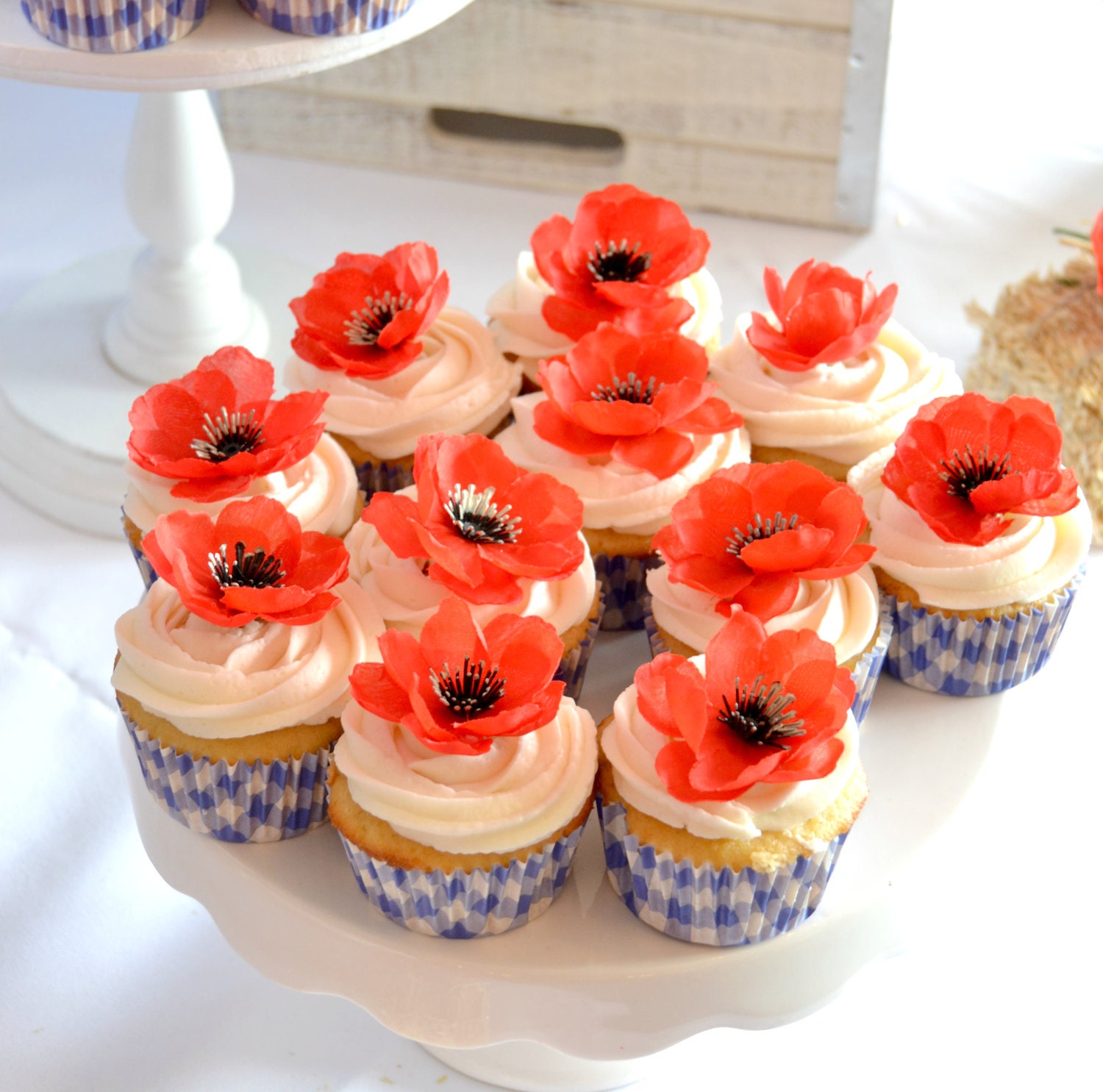 We included an apple tree in an antique mason jar & green wooden OZ letters to one side of the table.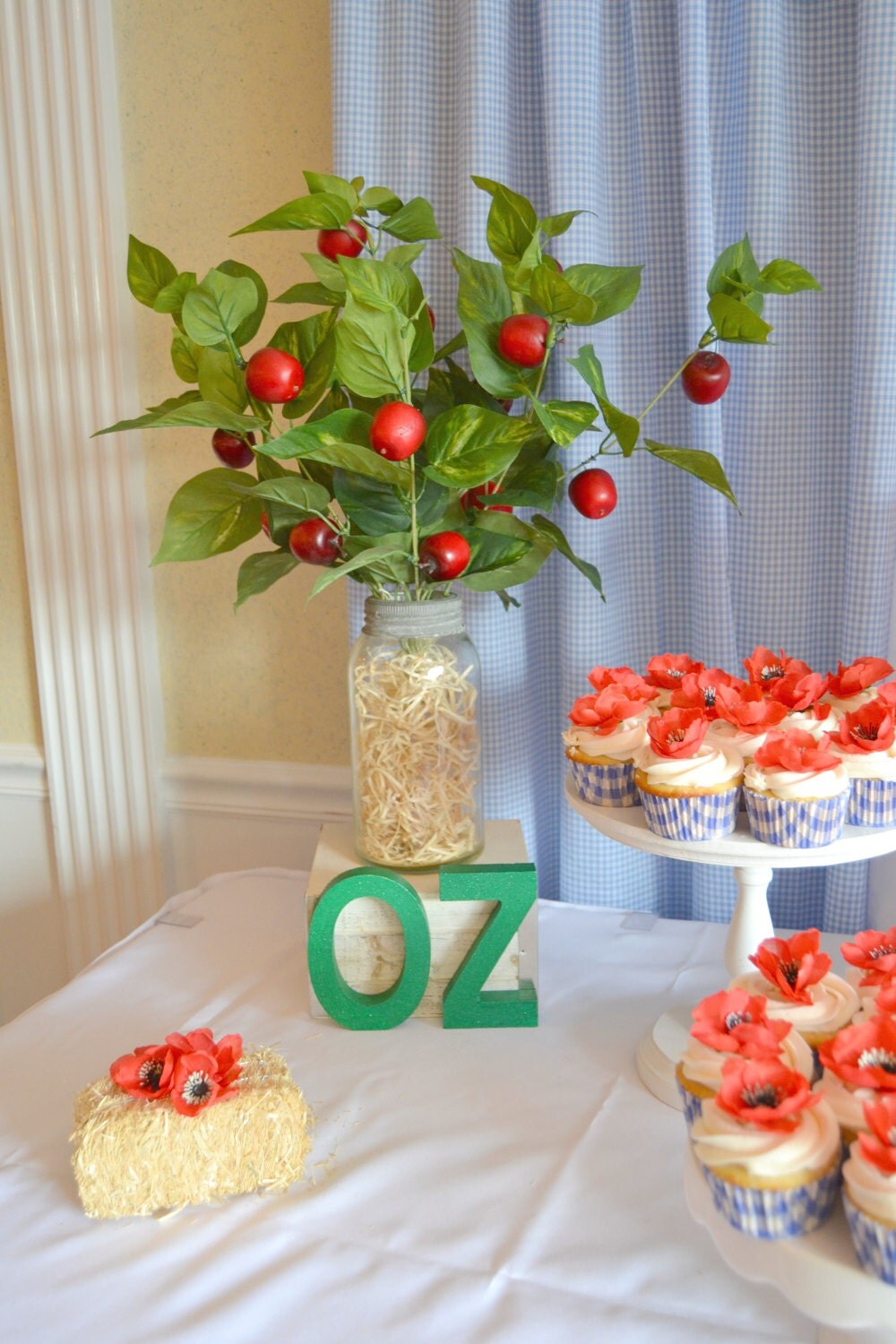 The most adorable Dorothy print from Peter Pan Prints on Etsy sat on top of stacked, white washed crates with a Dorothy Baby Blossom to the side.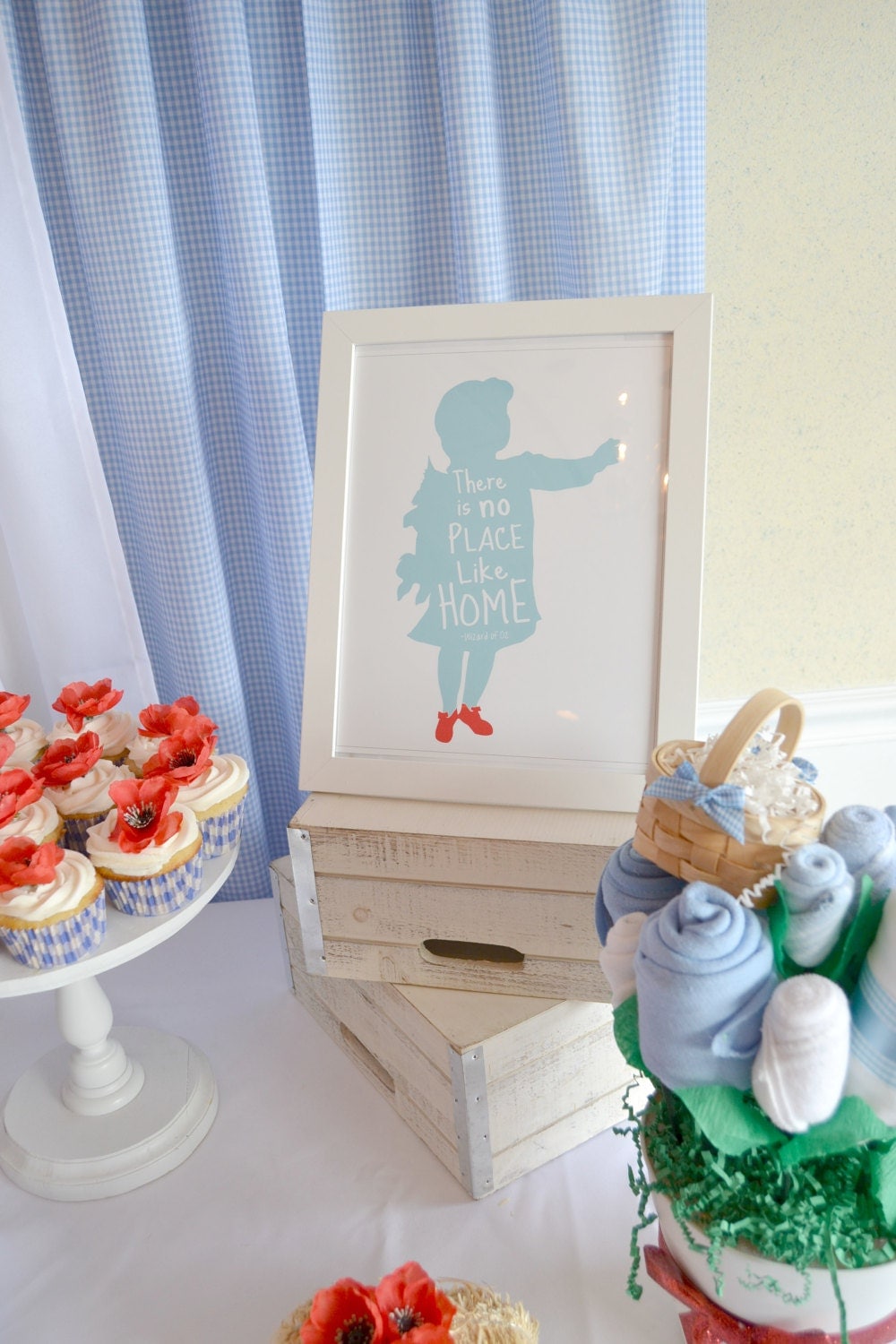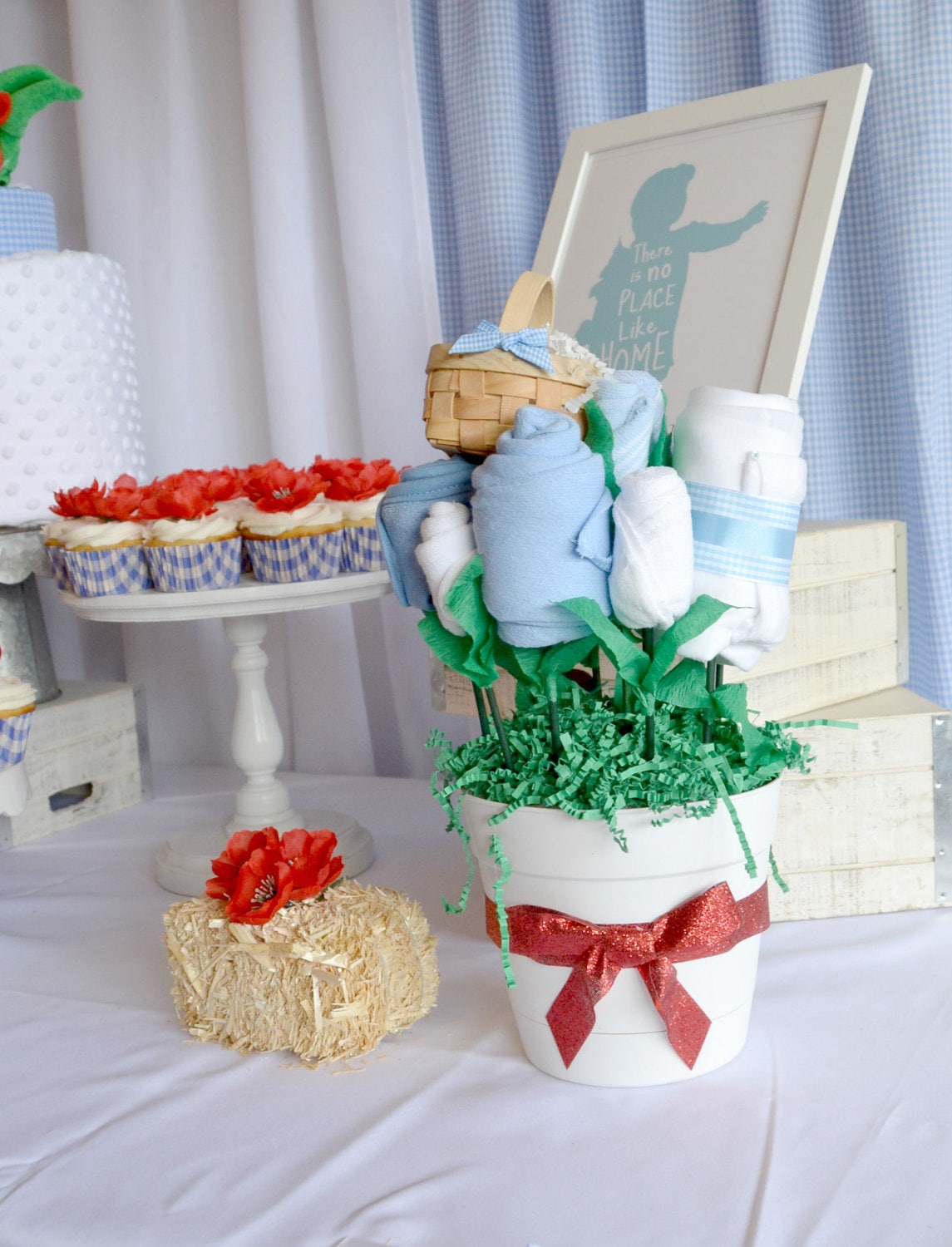 The extra poppies were topped on hay bales to finish off the table.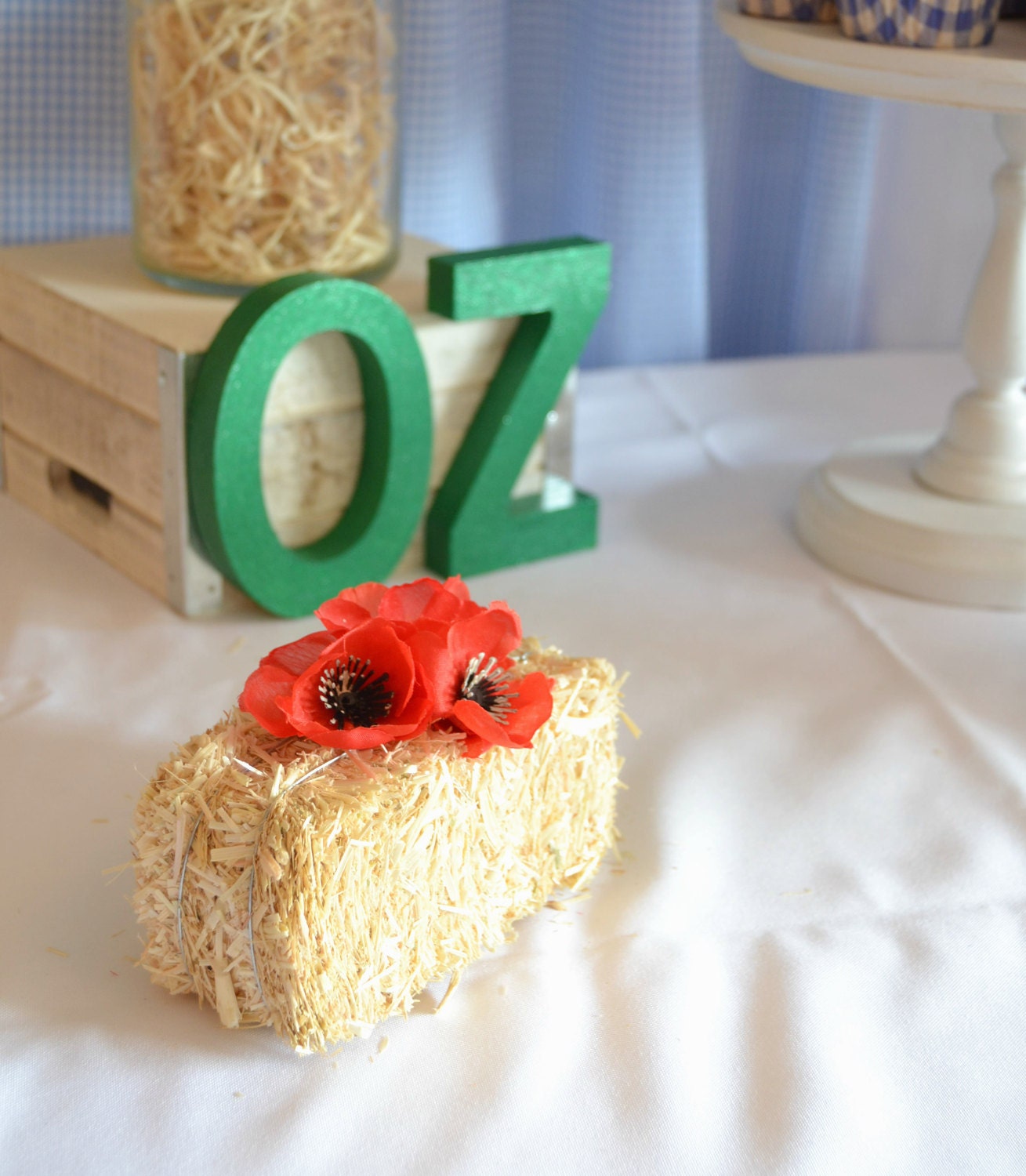 Each of the 5 tables had a different character centerpiece- Lion, Tin Man, Scarecrow, Glinda the Good Witch & the Wicked Witch.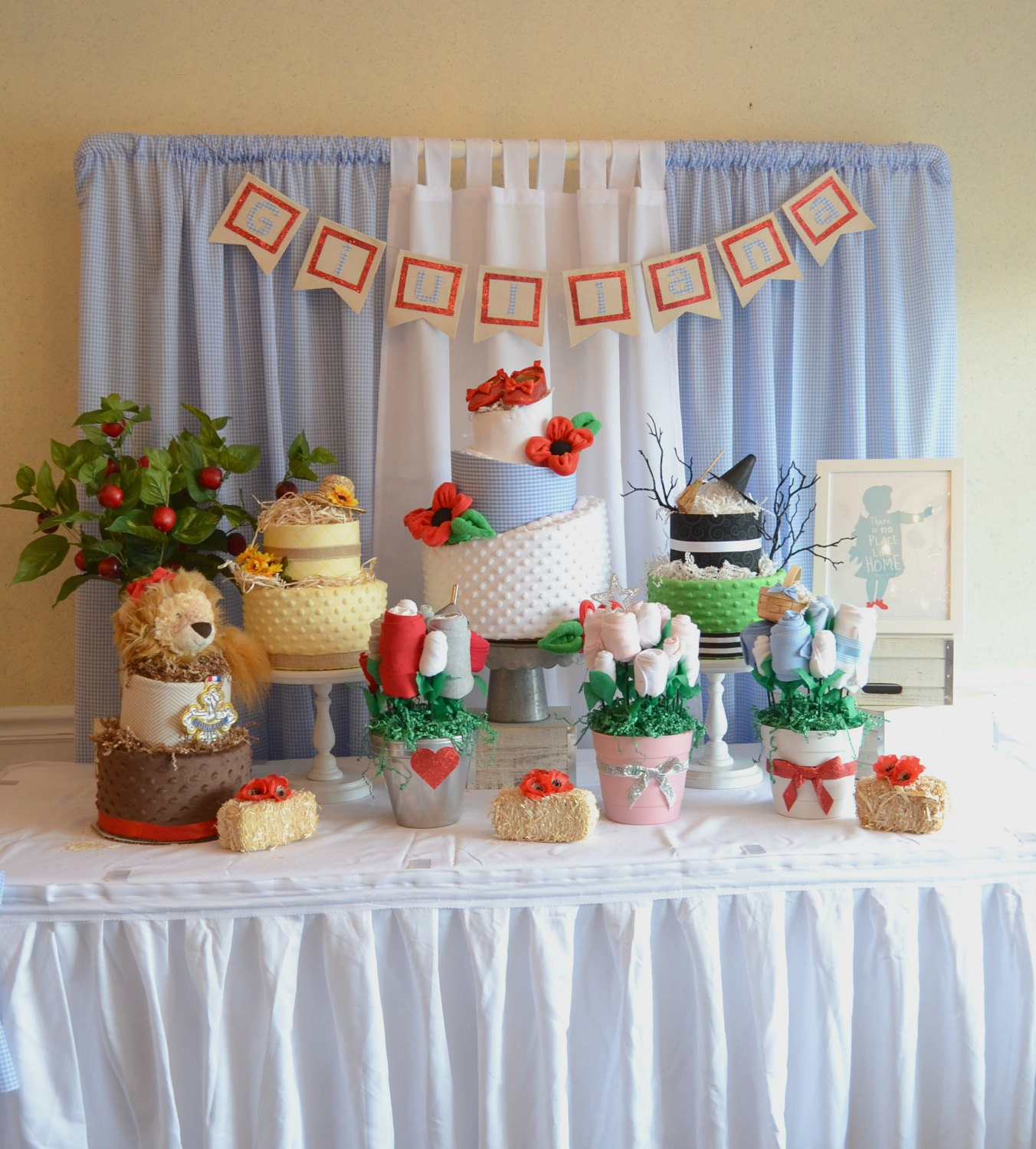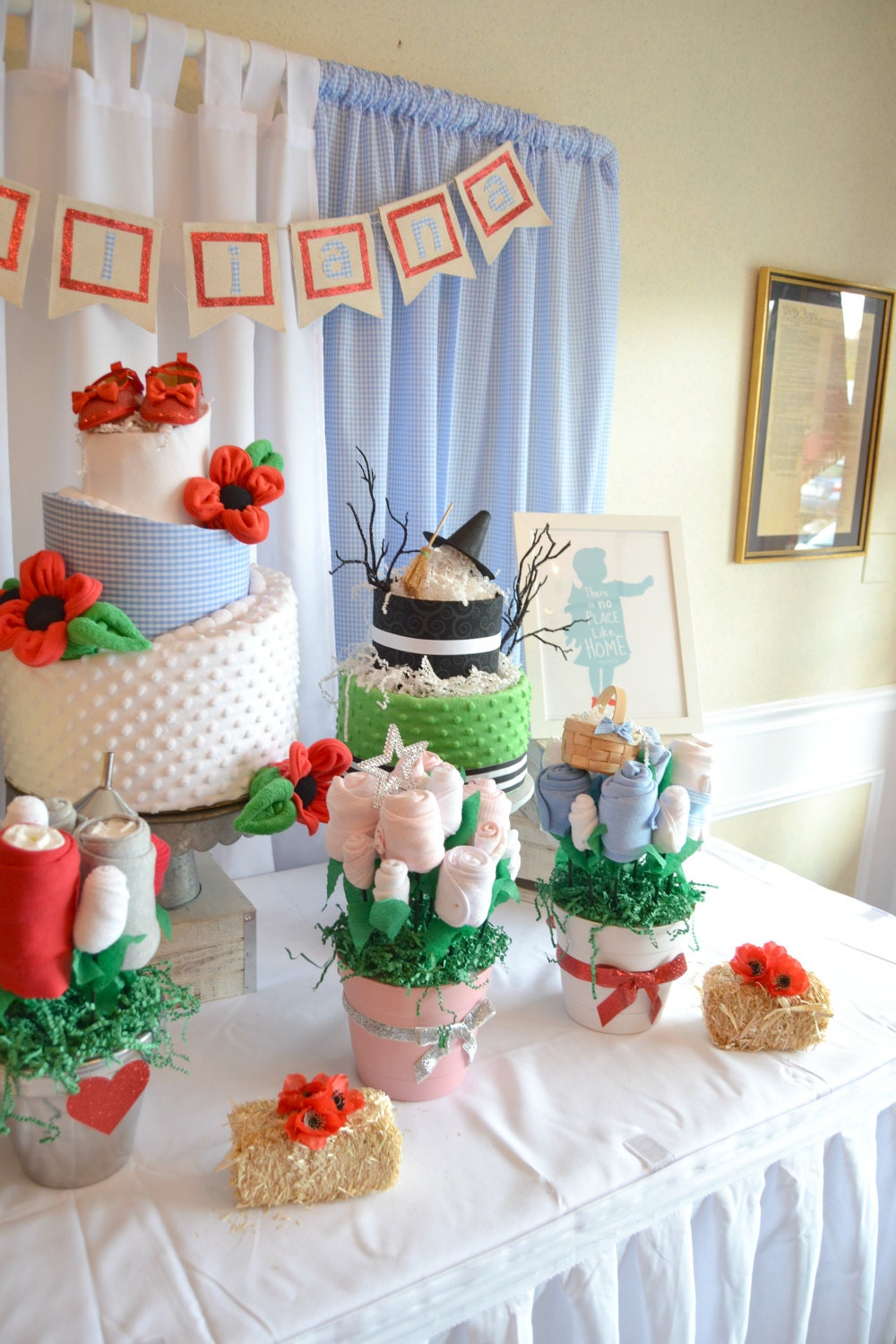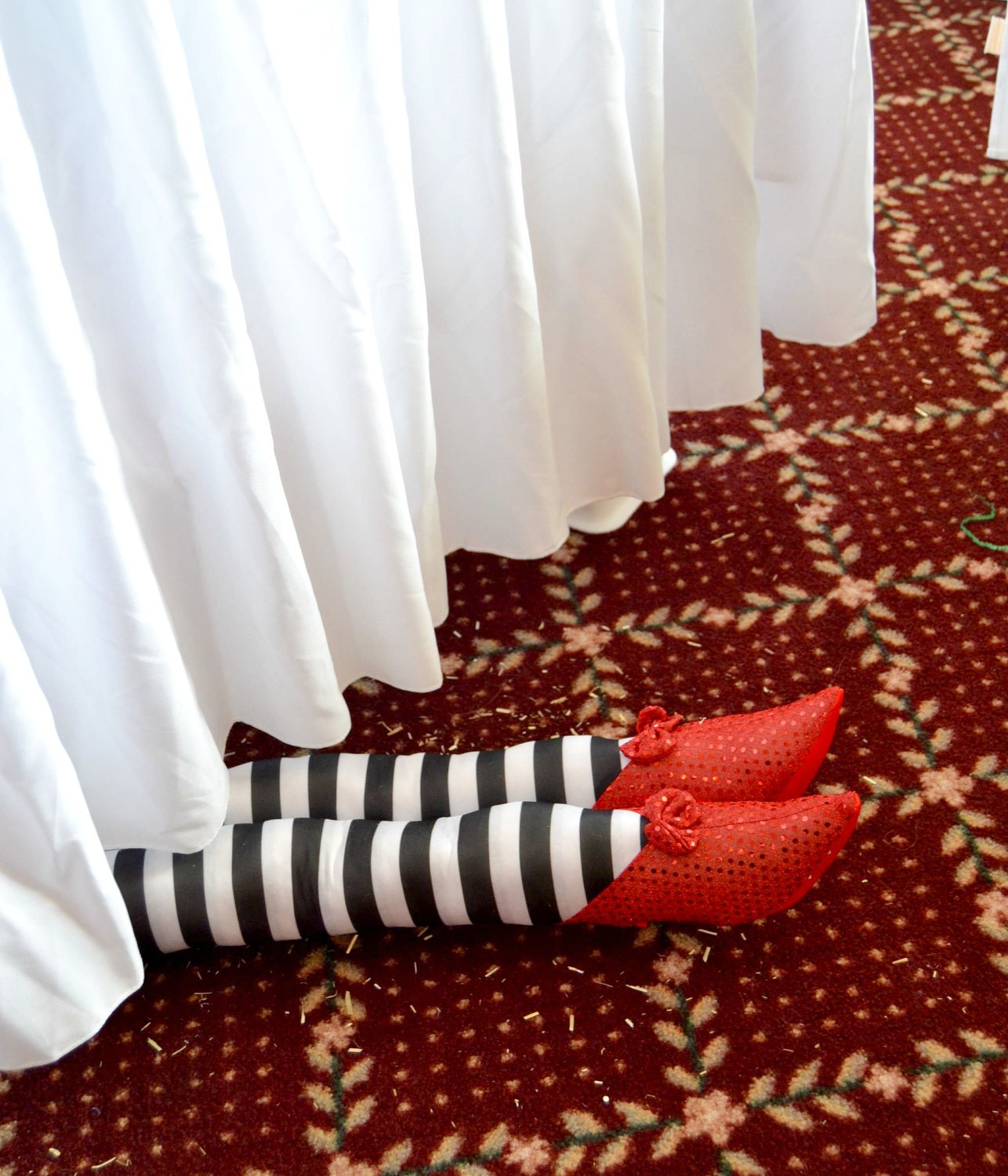 And last but not least, the Wicked Witch's legs peeking out from under the table!
We had so much fun designing the décor for this shower & we can't wait to meet Baby G!